Image analysis and Vision Control
Industrial applications samples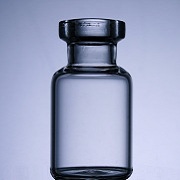 QualiVial: Quality control for vials

- Dimensional control in all directions
- Cosmetic inspection for scratches, cracks and spots
- Glass wires (or fibers) detection up to 100microns (hair size)
- Partial breakings
- Glazes detection
The cosmetic defaults are clearly identified and classified regarding the size, aspect, orientation and position.

OEM development for third parties

Vision application OEM development for optical products and vision control.
Our proprietary development platform is based on "Intel Research initiative for a Vision Library" which has now been integrated in OpenCV programming library since 1999.
This extraordinarily powerful environment is used to boost our framework dedicated to create vision control applications (OpenCV is now integrated with CUDA, exploding the performances on big images). We bring our long term expertise in industrial vision application to your project.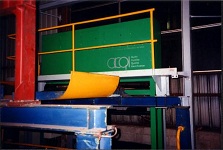 Metal sheet width gauge and hole detector on a flat iron web.

- iron web from 600 to 1650mm width at up to 4m/s.
- 3 line-cameras of 5000 pixels each.
- 4000 lines/s.
- width measurement with 0,3mm resolution.
- border default detection.
- 0,6mm diameter hole detection.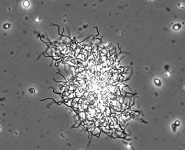 Microbiology applications.

Microscope images capture and analysis for statistical bacteria characterization of antibiotics samples (Virginia Mycae).
Application tailor-made for Pfizer.
A batch of hundreds of pictures are taken automatically and then automatically analyzed to extract the global size and aspect of the aggregated cells (pellets : see picture). The analysis of the pellets touching the borders uses a "stitching" method to reconstruct the objects from the images of the neighborhood.
The choice of the microscope, the motors and their controllers, as well as the automation of the system and the vision application and GUI have been totally realized by ACQI.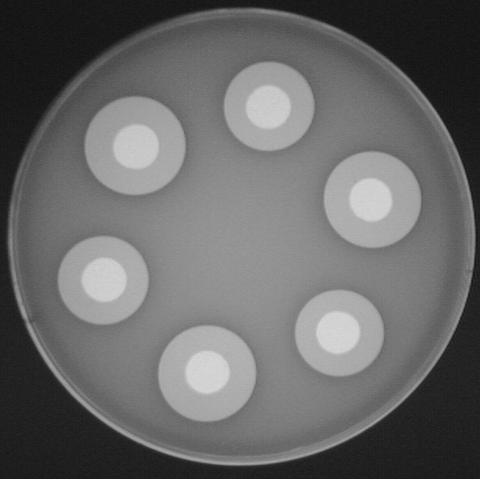 Antibiogramme.

Study for a special ligthing system for an existing vision application.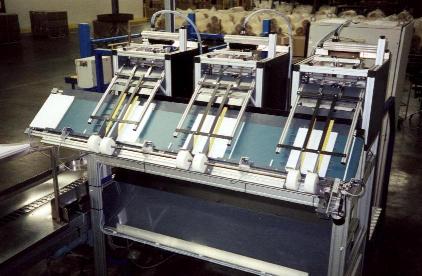 Document feeder and OCR application (Optical Character Recognition).

Made of three document feeders assembled to feed up to three different documents,
The system checks the reference number of all packed documents (by OCR or OCV)
to guaranty that they all are matching the products which are inside the package.
Application tailor-made for Baxter Nivelles.
Gamma camera printing interface.

This application is grabbing an image coming from a Gamma Camera device, to print it on a standard office printer, avoiding the use of expensive video printer cartridges.
User-friendly interface to help the radiologist to proceed quickly and easily.